The Horologist's Legacy
Working on a website, a trailer, and other secrets :o
---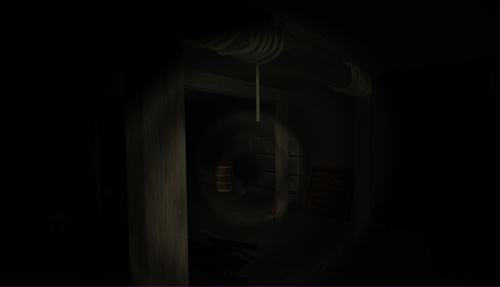 Secrets first: For the full game, Jordan has modeled another 2 complete levels in Blender and I have 1 of those levels fully textured in Unity. (Save for like 2 random things we're fixing/debating about) I've included a teaser screenshot I took for Screenshot Saturday!
(Also for those of you who don't know, we've already made several levels and are just debating if we want to use many of them; we only want the finest levels!!)
And yes! I'm currently coding an official website from the ground up in HTML, CSS, JavaScript and jQuery and it's looking reeeally cool so far!
We are also contacting some of the awesome let's-players and getting their footage to use in a trailer soon!
And finally! We're working a MAJOR patch for the demo that will include Xbox 360 controller support, performance optimizations for slower computers and for more FPS in general, and a completely redesigned, much more intuitive interaction/door system!
Thanks everybody for the awesome support, and I can't believe we even have our first backer on GameJolt! You guys have been amazing and I'm looking forward to making an awesome game for everyone to play!
Get The Horologist's Legacy